Santa Cruz Apple Wassail 2019
February 10, 2019 @ 2:00 pm

-

4:00 pm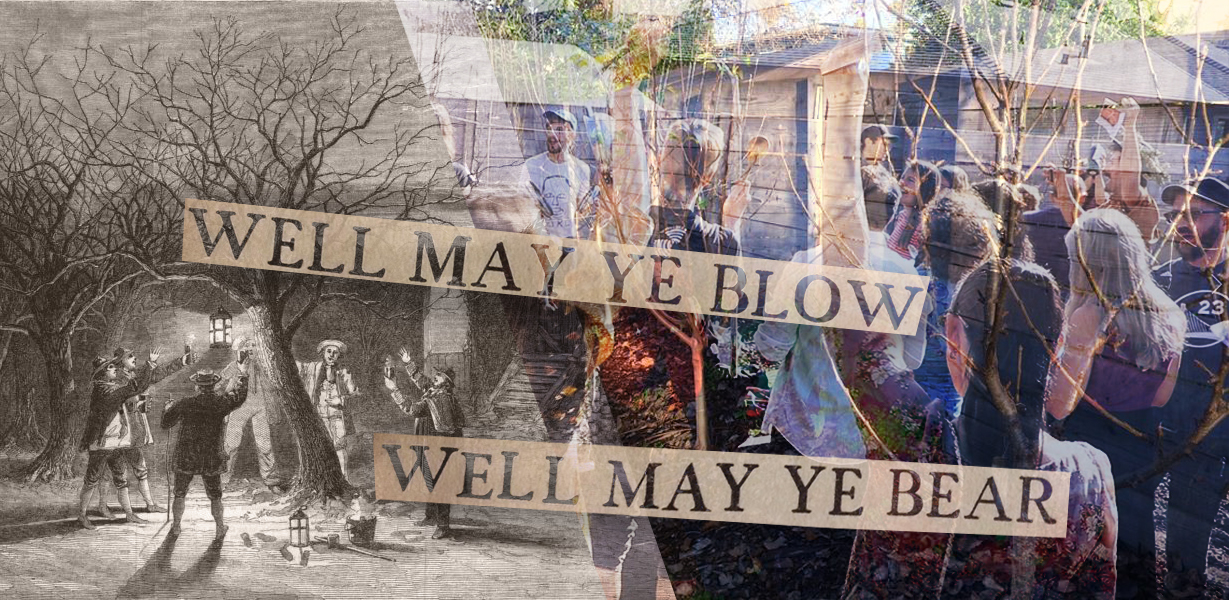 Apple wassailing is an ancient community tradition in which we gather to share cider, sing incantations to the trees, and honor the land that nourishes us–all to welcome a good crop this season. Join us at your downtown Santa Cruz Community Orchard for the 2nd annual Santa Cruz Apple Wassail. Cider, toast, ribbons, trees, crisp air, song, laughter, noise, celebration!
All are welcomed. Bring your cups for warm cider, pozole, and other treats. Festive costumes encouraged but not required.
Location: Santa Cruz Community Orchard's orchard garden at Mike Fox Park (225 San Lorenzo Blvd), next to the skate park and basketball courts.
Sunday, Feb 10: Join us for our second annual, ancient English-style apple wassailing ceremony, in which we share cider, hang ribbons, laugh among friends old and new, sing traditional incantations to the trees, and honor the land that nourishes us to bring a strong harvest in the coming season. Try to come on time, as the wassail will move quickly, led by our masterful Wassail King Blaize Wilkinson. Our downtown orchard plantings, initiated in 2015, are approaching early maturity and could give a nice crop this summer with our hearty cheer.
Previously: Learn the fundamentals of winter orchard maintenance as we continue to prune and train our young fruit trees for healthy and productive form, add new varieties via topwork grafting, build soil fertility and companion plantings, and tidy up our orchard.